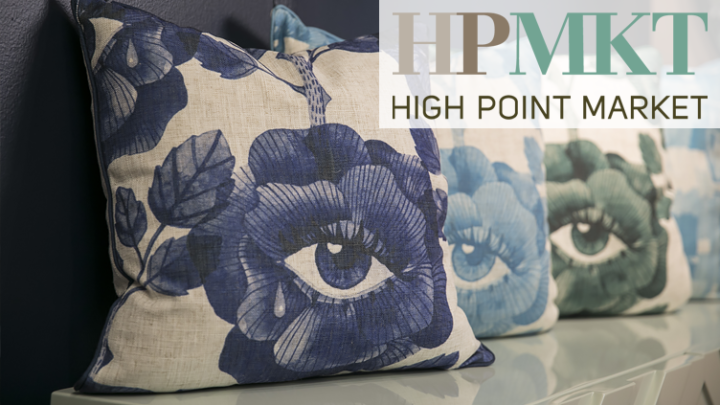 High Point Market, Spring
Description
The High Point Market is the largest furnishings industry trade show in the world, bringing more than 75,000 people to High Point, North Carolina, every six months. Serious retail home furnishings buyers, interior designers, architects, and others in the home furnishings industry can be found in High Point twice a year because if you can't find it in High Point…it probably doesn't exist.
Current Demographics
180 Buildings
11.5 Million Square Feet of Showspace
75,000 Attendees Each Market
More Than 2000 Exhibitors
100+ Countries Represented
Tens of Thousands of New Product Introductions
Approximately 10% of Attendees Are International
The Design Viewpoints Series
Presented in partnership with High Point Market Authority, the Design Viewpoints Series (DVS) features a series of CEU accredited seminars for design professionals. Industry leaders will present ideas and techniques on how to grow your business, position your fees to increase your income, use legal contracts to protect your firm, attract new clients, and balance your daily demands. Midday sessions will include a complimentary boxed lunch, and all DVS seminars will be held in the High Point Theatre, at the Transportation Terminal.
Who Is Holding Back Your Fees – You or Your Client?
Saturday, April 14
12 p.m. – 1 p.m.
Speaker – Tobi Fairley, ASID, Tobi Fairley Interior Design
Tobi Fairley, ASID, combines her interior design degree, an MBA, and a life coaching certification for her innovative approach to running a design business. Learn Tobi's method of blending the value of your work with your own self-worth to increase your bottom line. You will leave this presentation with the new perspective that selling clients on your ideal design fees is much more about your mindset than their willingness to invest in your services. Complimentary boxed lunch provided. 0.1 IDCEC-approved CEU.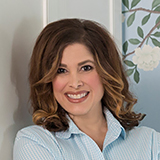 Tobi Fairley, ASID
Tobi Fairley Interior Design
Read More
✖
Tobi Fairley, ASID
Traditional Home Magazine predicted: "Tobi will be like Cher or Oprah, one of those women for whom one name says it all."
Tobi Fairley has redesigned her life and her brand, launching Tobi Fairley & Associates as a full-service consulting and design company. The company provides custom-tailored education, enlightened mentoring, and common-sense tools to help companies and design firms improve their business.
Tobi's vision for her brand is to empower others to cultivate their strengths and create inspired solutions for business, design, and life. Her unique combination of degrees in interior design and accounting, and an MBA from the prestigious Sam M. Walton College of Business, gives her a competitive advantage in the design industry, and offers a creative approach to the world of business.
Since establishing her design firm over 15 years ago, Tobi's projects have spanned the nation, and her award-winning designs for high-profile and celebrity clients have been featured on television, and in top-shelf shelter publications around the globe, including House Beautiful, Traditional Home, Better Homes & Gardens, Southern Living, Coastal Living, and more.
Tobi's design blog, created in September 2008, is currently read in more than 124 countries worldwide. In 2010, Tobi introduced her DIY design service, InBox Interiors, and launched her popular intensive courses and programs, including Design A-to-Z, Designer MBA, and her MasterMind mentoring program. Designers, business pros, and design enthusiasts alike have attended these programs from across the United States and Canada with rave reviews.
The stable of businesses under the TFA brand also includes Tobi Fairley Home, which includes a collection of fabrics, pillows, and lighting in Tobi's signature style – bright, bold, and tailored.
Protect Your Firm with Quality Legal Contracts
Sunday, April 15
9:30 a.m. – 11 a.m.
Speaker – Alan M. Siegel, Partner, Levy Sonet & Siegel, LLP
A lawyer whose expertise is interior design contract law, Alan M. Siegel will show you how to develop and use legal contracts to protect you and your business. Alan will provide critical insight from his 40+ year career working with the top designers in the industry. The author of the interior design form contracts for the American Society of Interior Designers (ASID), Alan will focus on key clauses from the new and reformatted 2018 agreements (available for purchase) to help you protect your firm, manage risk, and safeguard compensation. 0.15 IDCEC-approved CEU.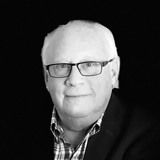 Alan M. Siegel, Hon. FASID
Partner, Levy Sonet & Siegel, LLP
Read More
✖
Alan M. Siegel, Hon. FASID
Alan M. Siegel has 40+ years of legal experience within the design and architectural industry and has represented the interests of interior designers, architects, product designers, and industry resources. For over twenty years, Alan served as national legal counsel to ASID, and is the author of the ASID interior design form contracts. For his years of service with ASID, Alan was named an ASID Honorary Fellow. He currently serves as the general counsel for both the Association for Contract Textiles, Inc. (ACT) and the Decorative Furnishing Association (DFA).
Additionally, Alan is a member of the National Board of Trustees of the Design Industries Foundation Fighting AIDS (DIFFA), as well as trustee of the Angelo Donghia Foundation. Alan is the co-author of A Guide to Business Principles and Practices for Interior Designers, and is a frequent lecturer and contributor to design industry and trade group publications.
How to Manage Clients and Cultivate New Business
Sunday, April 15
12 p.m. – 1 p.m.
Speakers – Jennifer Quail, i+D magazine (moderator); John Cialone, ASID, NCIDQ, Vice President and Design Director, Tom Stringer Design Partners; Courtney McLeod, Right Meets Left Interior Design; Robert Passal, Robert Passal Interior & Architectural Design
In the constant pressure of day-to-day client management, firm leaders must balance the cultivation of new business with the effective management of current projects. In this panel discussion, Jennifer Quail, editor-in-chief, i+D magazine, will invite our panel of design leaders including John Cialone, ASID, Courtney McLeod, and Robert Passal to share their strategies to maintain existing clients and gain new ones. You will walk away from this panel discussion with new ideas to help you successfully and sustainably expand your practice. Complimentary boxed lunch provided. 0.1 IDCEC-approved CEU.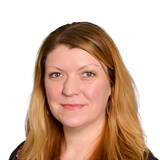 Jennifer Quail (moderator)
Editor-in-Chief, i+D Magazine
Read More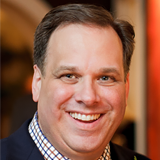 John Cialone, ASID, NCIDQ
Vice President and Design Director, Tom Stringer Design Partners
Read More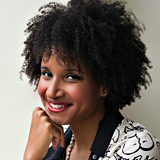 Courtney McLeod
Founder, Right Meets Left Interior Design
Read More
✖
Jennifer Quail (moderator)
Jennifer Quail joined ASID in January 2017 as editor of the Society's award-winning magazine, ICON, and now serves as Editor-In-Chief of i+D, the magazine of ASID and Interior Designers of Canada. She has spent more than 15 years covering interior design, furnishings, and more for magazines in New York and Los Angeles. Her work has appeared in various publications, including Luxe Interiors + Design, FORM, ASPIRE Design & Home, and About.com, where she served as Home Furnishings Expert. Jennifer has a history with ASID, having served on the Board of the New York Metro chapter and as editor of both the ASID New York Metro and New Jersey chapter magazines.
Throughout her career, Jennifer has been continually struck by the endless ways design effects our daily lives and experiences and is excited to bring her passion for the subject to the pages of i+D. She has a Bachelor's degree in Communications from Drexel University and has taken assorted design classes covering theory, practice, and history at Parsons and NYU (with more still to come).
✖
John Cialone, ASID, NCIDQ
John Cialone's role as design director at Tom Stringer Design Partners is multi-faceted and deploys his characteristic energy to oversee client presentations and installations, as well as the day-to-day priorities of the design staff. Prior to joining Tom Stringer Design Partners, John ran his own interior design firm, was an executive for Schumacher, and spent four years as Chief Operating Officer of luxury footwear maker Stubbs and Wootton. John has an incredibly broad range of design and business expertise, which he devotes to ensuring the flow of clients' projects is smooth and steady.
John holds a bachelor's degree in Interior Design from the Art Institute of Fort Lauderdale as well as a degree in Business Administration from American University in Washington, D.C. A Registered Interior Designer in the state of Illinois, he is president-elect of the ASID Illinois Chapter and was a National 2017 Medalist recognized for outstanding service to the Society and its chapters. John was named partner of Tom Stringer Design Partners in the fall of 2015.
✖
Courtney McLeod
Courtney McLeod is the founder and principal of Right Meets Left Interior Design, a Manhattan-based full-service design studio serving residential and commercial clients. Right Meets Left is a reference to the balance of a creatively vital mind and a sharply analytical one – encapsulating her approach to the design process.
Born and raised in New Orleans, Courtney brings a sophisticated view to her rooms, informed by her Creole background and extensive travels throughout Europe and Asia, including a number of extended visits to Paris. She is a colorist at heart and believes strongly in the power of vivid color to spark joy. Courtney inspires clients to embrace the power of beautiful design to enhance their lives. The spaces she designs are evocative of both her clients' unique tastes and her vivid, collected aesthetic.
While she has had a lifelong passion for the decorative arts, prior to founding the firm Courtney earned a business degree from The Wharton School at the University of Pennsylvania and pursued a successful 15-year career in the financial services industry, rising to a leading portfolio management role in a multi-billion dollar real estate private equity firm. Despite her success, at the peak of her career she realized it was time to commit to the pursuit of her true passion - designing beautiful interiors. Taking the tremendous skills gained through her experience and enhancing them with design-related studies at Parsons, Pratt, and NYSID, she confidently embarked on a new course and has never looked back. She feels truly blessed to successfully pursue her second act and live her passion.
Courtney's work has been featured in print in the U.S. and abroad, including the cover of the Spring 2016 issue of Aspire Design + Home Magazine. She resides in the vibrant Harlem neighborhood, a wonderful source of inspiration. She has lived in New York City for two decades, but remains a Southerner at heart.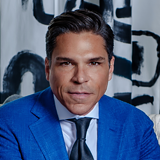 Robert Passal
Robert Passal Interior & Architectural Design
Read More
✖
Robert Passal
Robert Passal is one of the nation's most prominent interior designers. Based in Manhattan, he is synonymous with classically inspired yet current design sensibilities. When it comes to designing, renovating, and constructing luxury apartments, magnificent homes, unforgettable boutiques, and sporty yachts, Passal is the go-to name.
A native New Yorker, Passal has left an indelible stamp on the American home. He has worked on the interiors of elite performers, professional athletes, bankers, and businessmen who come to Robert for his ability to create comfortably unique and gracious homes. His work has been featured in prestigious editorials within Architectural Digest, Elle Decor, House Beautiful, and other design magazines.
After multiple decades working with the world's most demanding clientele and winning a string of awards, Robert's reputation as the creme de la creme in interiors continues to grow. His current efforts are focused on Putnam & Mason, the Greenwich, Connecticut retail venture he shares with business partner Kim Alessi. At the top of his game, Robert Passal refuses to slow down. He plans to expand the Putnam & Mason brand, and to introduce a line of couture wallcoverings and fabrics with his twist on tradition.
Finding a Healthy Balance in Your Daily Demands
Monday, April 16
12 p.m. – 1 p.m.
Speakers – Tori Mellott, Traditional Home (moderator); Alexa Hampton, Mark Hampton, LLC and The Mine; Erika Ward, Erika Ward Interiors; Michelle Workman, Michelle Workman Interiors
Hear from design leaders who are balancing their professional careers with personal responsibilities and a desire to live a healthier and more balanced lifestyle. Our panelists will engage in a thought-provoking discussion on the challenges and rewards of finding synergy among life's daily demands. Improve your balance and understand what role your colleagues and family play in the process. This all-star panel, moderated by Tori Mellott of Traditional Home, will include Alexa Hampton, Tim Schelfe, FASID, CAPS, Erika Ward, and Michelle Workman, all working parents currently managing their own design firms. Complimentary boxed lunch provided. 0.1 IDCEC-approved CEU.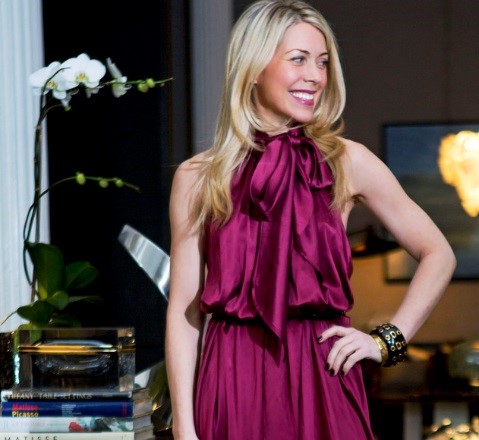 Tori Mellott (moderator)
Senior Design and Market Editor, Traditional Home
Read More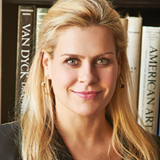 Alexa Hampton
Owner, Mark Hampton, LLC, Creative Director, The Mine
Read More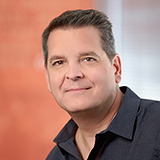 Tim Schelfe, FASID, CAPS
Managing Partner, Co-owner, and Director of Interior Design, JDavis
Read More
✖
Tori Mellott (moderator)
After graduating from NYU Tori cut her teeth in magazines as an assistant at House Beautiful under editor-in-chief, Marian McEvoy. She went on to serve as the associate Style Editor at Elle Décor under Margaret Russell's leadership and was then tapped in 2004 to help launch Domino Magazine where she eventually became the decorating editor. After Domino folded, Mellott branched out and became the Creative Deputy for Martha Stewart Living Omnimedia. Tori then explored yet another avenue of design and joined Nate Berkus for his first year of production of The Nate Show. Eager to return to print, Tori joined the amazing team at Traditional Home in 2011 and is the senior design and market editor.
✖
Alexa Hampton
Mark Hampton LLC was founded in 1976, by the late designer for whom the firm is named. In 1998, upon Mark Hampton's death, his daughter, fellow designer Alexa Hampton, took over the ownership and design leadership of the world-famous firm. She has completed a wide range of designs for domestic and international projects, from New York City to Hangzhou, China, including apartments and large residences, private airplanes, and yachts. A perennial member of Architectural Digest's AD100 and House Beautiful's Top Designer list as well as a member of Elle Décor's A-list, Hampton's work is classic, and eclectic. Her involvement in design goes far past her position as featured designer of Mark Hampton LLC; she is on the board of trustees for the New York School of Interior Design, the New York Landmarks Conservancy and the Institute for Classical Architecture. She was one of the three inaugural designers who launched Gilt Groupe's Gilt Home Design Boutiques, serves on the design board of MyDeco.com and was the only ever female cast member of "This Old House" and was a co-host of PBS' "Find." Over the years, Hampton's work has been featured in many national and international shelter and design magazines.
In recent years, Hampton received an honorary Ph.D. from Moore College of Art and Design, was awarded Cosmopolitan's Fun Fearless Female Award, Connecticut Cottage & Gardens' Design Innovator Award and the Hyland Award for Interior Design. She was the first woman to receive the Design Icon Award at the World Market Center in 2013. In 2014, Hampton was an honoree of the Women's Venture Fund and received a Crystal Kylin Award from the China Interior Design Association, one of the top honors of the design industry in that country. In 2015, Hampton was honored with the Visionary Woman Award by Moore College. The New York School of Interior Design is presenting Hampton with an honorary Ph.D. in May of 2016 at its 100th-anniversary graduation ceremony.
Hampton has a growing stable of acclaimed products for the home. These include fabrics and trims for Kravet Inc., her own furniture line for Hickory Chair Co. and its sister furniture line at Kravet, carpets for Stark Carpet, lighting for Visual Comfort & Co., mantels for Chesney's, door and cabinet hardware for SA Baxter Hardware, plumbing fixtures for Cooper & Graham, bedding accessories for Eastern Accents, table linens for La Gallina Matta, cork floors for Globus Cork, and architectural moldings for White River Mouldings. Hampton's 10th-anniversary furniture collection for Hickory Chair Co. debuted at Spring Market in 2015 as did her new accessories line with Maitland Smith. In 2016, Alexa Hampton was named spokesperson and Creative Director for The Mine where she guides the product offerings.
Hampton is the author of two critically praised books: The Language of Interior Design, and Decorating in Detail and contributed an essay for Charlotte Moss' book, A Visual Life. She is also a contributing columnist for The Wall Street Journal's Saturday "Off Duty" section. Hampton posts on Facebook, Twitter, and Pinterest under Alexa Hampton Inc. and frequently lectures on design around the country and internationally.
Hampton lives in NY with her husband and three children.
✖
Tim Schelfe, FASID, CAPS
Tim Schelfe is a managing partner, co-owner, and director of interior design for JDavis, a multidisciplinary design firm serving the Mid-Atlantic and Southeast regions. With offices in Raleigh, North Carolina, and Philadelphia, JDavis' areas of expertise include multifamily housing, urban design and planning, senior living, commercial office, mixed-use, retail, clubs, and resort projects. Tim has over 30 years of experience in the interior design profession and has built an impressive portfolio of design work, receiving over 30 design awards for his diverse work in residential, commercial, hospitality, and senior living interior design. Prior to joining JDavis in 2012, Tim was the owner and managing principal of Schelfe & Associates, Inc. for more than fourteen years, developing a reputation for strong design leadership, a keen business sense, and collaboration among design disciplines. Tim is a fellow of the American Society of Interior Designers and chair of the ASID National Board of Directors. He served as president of the ASID Carolinas Chapter, was a board member of the High Point Market Authority (HPMA), and a member of the Best Practices Network (BPN). Tim's work is published in several design books including Vision of Design and Southern Rooms II. He is a certified aging in place specialist (CAPS) and is licensed as a Certified Interior Designer (CID) in Maryland. Tim currently serves on the advisory panel of Interiors & Sources magazine and serves on the Interior Design Advisory Board for both Meredith College in Raleigh and East Carolina University in Greenville, North Carolina.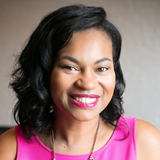 Erika Ward
Owner, Erika Ward Interiors
Read More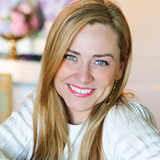 Michelle Workman
Owner, Michelle Workman Interiors
Read More
✖
Erika Ward
As the founder and principal designer of Erika Ward Interiors, Erika Ward is completely vested in every project the firm takes on.
Erika began her career as an accountant managing multi-million dollar construction budgets for an internationally known design-build firm. In 2006, while still working in a corporate setting, Erika bravely started Erika Ward Interiors to satisfy her creative side, bringing her business acumen and professionalism to the residential market. After three years of performing this balancing act, Erika fully committed to building Erika Ward Interiors and never looked back.
With a degree in Finance and coursework in both Real Estate and Interior Design, Erika has managed to build trust with her clients and cultivate a spirit of service as she works alongside other design colleagues, contractors, vendors, and manufacturers. Erika also works closely with retail brands such as Home Depot, Home Decorators Collection, S.C. Johnson, and Big Lots (to name a few) as a spokesperson and brand ambassador in targeted consumer campaigns.
Erika's work has been featured in numerous local and national publications. She has been recognized by the Atlanta Tribune for having one of the top design firms for two consecutive years.
✖
Michelle Workman
As one of America's most sought-after interior designers, Michelle Workman designs high-end residential and commercial spaces from West Coast to East Coast.
Touted as "Showbiz Royalty" by Variety Magazine, Michelle possesses an esteemed and influential client roster, from the Hollywood elite, such as Emmy Award-winning producers and actors, to Silicon Valley executives and entrepreneurs to Manhattan philanthropists; anyone who desires elegant and glamorous trend-setting design.
Recognized as a leader in the field of interior design, Michelle Workman's aesthetic and taste have garnered her accolades across the globe. Her work has been featured on German TV, HGTV and on E!, and includes multiple spreads in American national magazines such as Traditional Home, Veranda, and Interior Design Magazine. Her work has also been published internationally in Marie Claire and Luxuria. Considered a tastemaker in her industry, she has been a speaker at many interior design industry-exclusive events and venues.
Recently she has begun licensing and currently has two collections launched, with more on the horizon.
ASID Member Meet Up at The Point