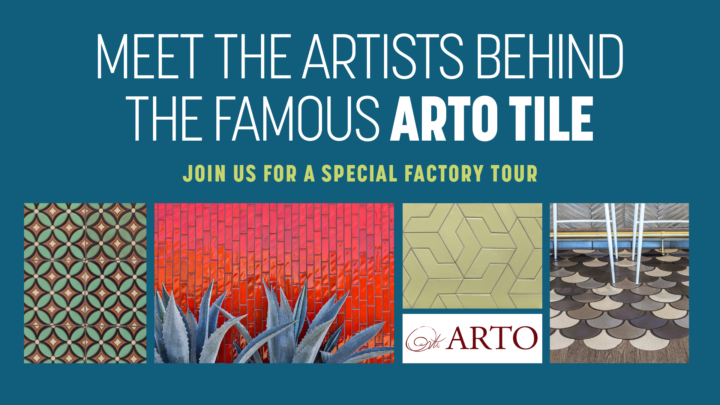 Description
ARTO was founded in 1966 by an Egyptian/Armenian immigrant, Arto Alajian. Now his two sons, Armen and Vod Alajian run the business. ARTO is known for making rustic and elegantly handmade ceramic and concrete tiles. ARTO makes a wide range of styles. Since ARTO's products are made to order, ARTO can customize their tiles to their customer's tastes. Not only are the tiles made in Los Angeles and their raw materials sourced locally, but the glazes, molds, and even their shipping pallets are all made at their factory. ARTO's reputation has grown from being a local favorite to being sold throughout the world.
Hosted by Alexander Valdovinos
Lunch will be provided.
RSVP to administrator@cala.asid.org
After the tour, attendees will have the opportunity to decorate their own tile.